Video Tutorials
Dear blog readers,
in this section we would like to give you a clear listing of all our video tutorials.  Video tutorials are step-by-step instructions in the form of a film.
In our compilation you will therefore find many examples of instructions for the application of threading tools. We hope you enjoy browsing through them.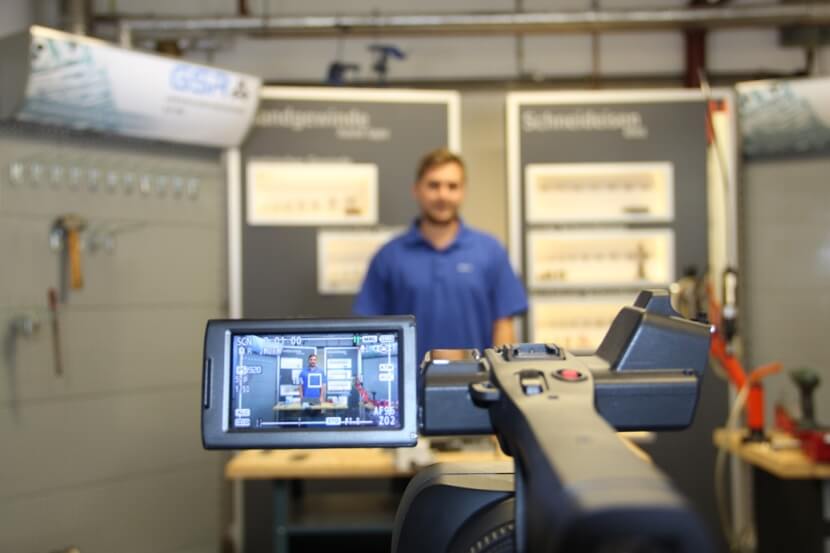 The basics of threading
We will start with the basic applications, such as internal and external threading..
Make internal thread
Making external threads
In this video tutorial we will show you how you can easily determine an internal and external thread using a thread template.
Threading Gauge – How to use
But that is not the end of the work. To countersink a screw or for deburring, you need countersinking tools. In this Video-Tutorial we show you everything you need to know about countersinks and taper countersinks.
Countersinking – How to use
When you need to move fast! Tap bits are the fastest solution to cut a thread. In this article you will learn step-by-step how it works.
Threadingtools bits – How to use
For the professionals
For the professionals among you, who very often have to cut threads, we would like to present the following piece of jewelry: The pneumatic thread tapping machine (also: air tapping machine)
Air tapping machine – How to use
Try new products
At this point we would like to introduce you to a product innovation from the GSR think tank: The tool holder with centering eye and ratchet.
Toolholder with centring eye – How to use
Unscrewing and repairing a thread
We will show you how to remove a defective screw from an internal thread with the help of a screw extractor or coil.
Screw extractor or coils – How to use
If a screw cannot be screwed cleanly into a thread, your thread is dirty or broken. Here we show you how you can repair a broken thread.
Thread repair – How to use
Hole saws
We show you how to drill or saw socket holes with the help of a hole saw.
Visit our YouTube channel for more videos:
We hope to have given you a small overview of the world of threading tools with our compilation.