Tripod thread for Smartphone Gimbals
In this blog post we want to take another look at the topic tripod thread under a new approach. What is a tripod thread? And what is the purpose of the tripod thread on a Smartphone Gimbal? Enjoy reading!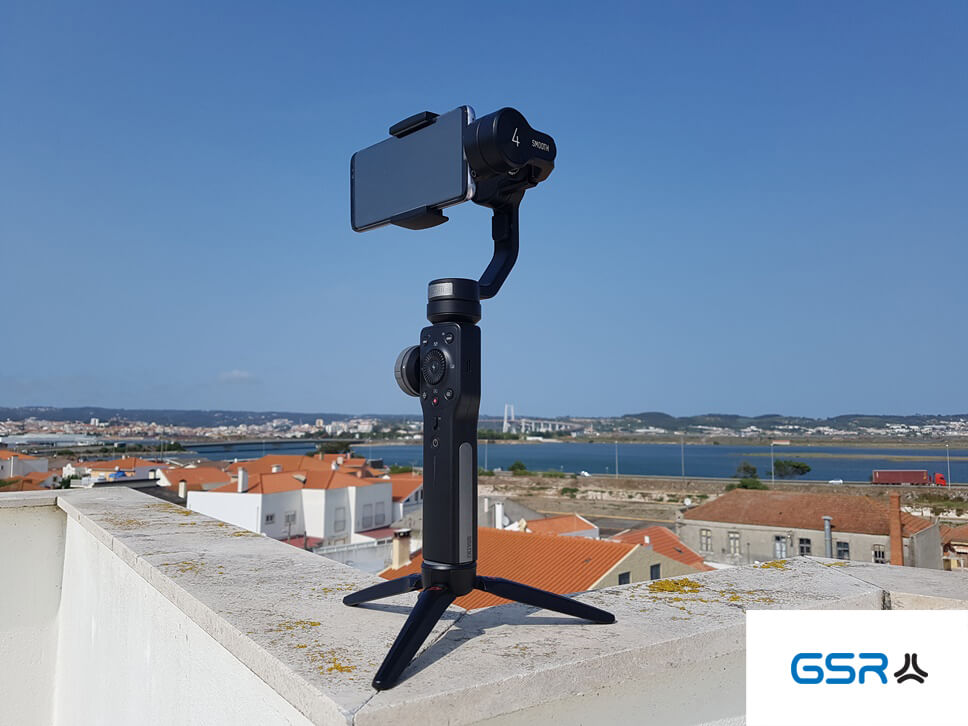 What is a Smartphone Gimbal?
The Smartphone is nowadays always with you. The perfect companion to always take snapshots and videos. Especially on vacation, special moments are captured and shared directly in WhatsApp status. Friends and family experience the holiday in real time. Whether or not this is desirable is something everyone needs to know for themselves.
To give photos and especially videos a cinematographic look, more and more smartphone gimbals and mobile phone gimbals are being used. A gimbal is a new German term for a gimbal suspension and provides for image stabilization by electronic motors during shooting.
On the market there are currently many good and inexpensive models from DJI and Zhiyun.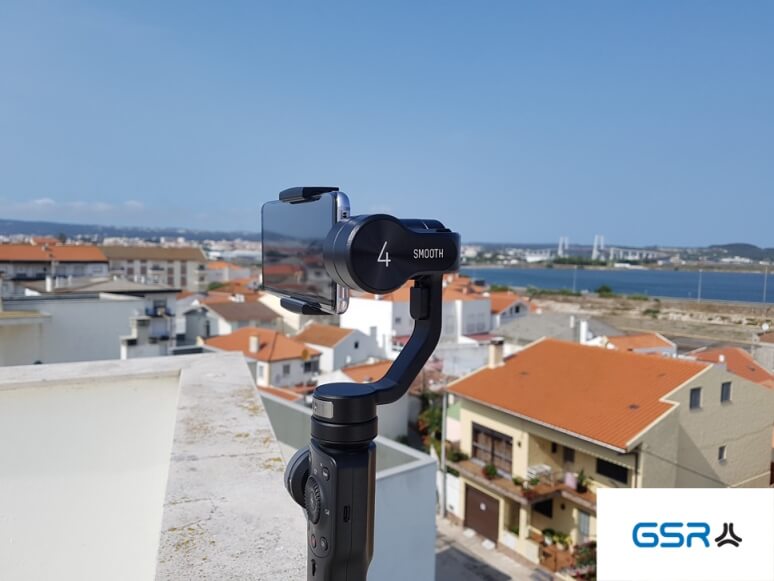 The tripod thread on the Smartphone Gimbal
Some models have built-in tripod threads to screw them onto camera tripods or to extend them with accessories such as telescopic rods.
Stativgewinde Smartphone Gimbal – Zhiyun Smooth 4 und DJI Osmo Mobile 2
On both top models currently on the market – Zhiyun Smooth 4 and DJI Osmo Mobile 2- the tripod thread is located on the bottom of the handle. Both manufacturers have installed a standardized tripod thread 1/4″. Therefore all camera and video accessories can be used with the gimbal. But what does 1/4″ actually stand for?
Thread size 1/4″ tripod thread on Smartphone Gimbal
In connection with tripod threads one often reads the description 1/4″ on the internet.
The exact description is UNC 1/4″ – 20.
At this point UNC stands for the American thread type Unified National Coarse.
The 1/4″ describes the thread diameter, i.e. 0.250 inch. For inch thread types, the diameter is always indicated as a fraction.
The quotation marks at the top (") are abbreviations for inches or inches. Incidentally, inch and inch are synonyms.
The 20 refers to the pitch of the thread and is set in threads per inch/inch with a hyphen after the break.
Camera thread and tripod thread according to DIN 4503-1 / ISO 1222
The production of camera and tripod threads is standardized according to DIN 4503-1 / ISO 1222.
Further technical information about the 1/4″ tripod thread
Thread diameter: 0.250 inch
External thread diameter: 6.350 mm
core hole diameter: 5,35 mm
Pitch Gears per inch 20
pitch 1,270 mm
Pitch diameter 60 degrees
Conclusion:
The knowledge that the thread of smartphone gimbals is standardized makes it possible to manufacture accessories cheaply yourself or, in the case of a defective thread, to recut the thread with a tap or die. For example, you could build an extension rod yourself to increase the radius for the recordings. Furthermore, you can use the already available photo equipment for the Smartphone Gimbal. Whose camera thread has a 3/8″ tripod thread can be converted from 3/8″ to 1/4″ with an adapter. These can be easily produced by yourself or purchased at low cost on the Internet and in specialist shops. Our threading tools are standardized for the production of tripod connections or screw connections for camera threads or tripod threads according to DIN 4503-1 / ISO 1222.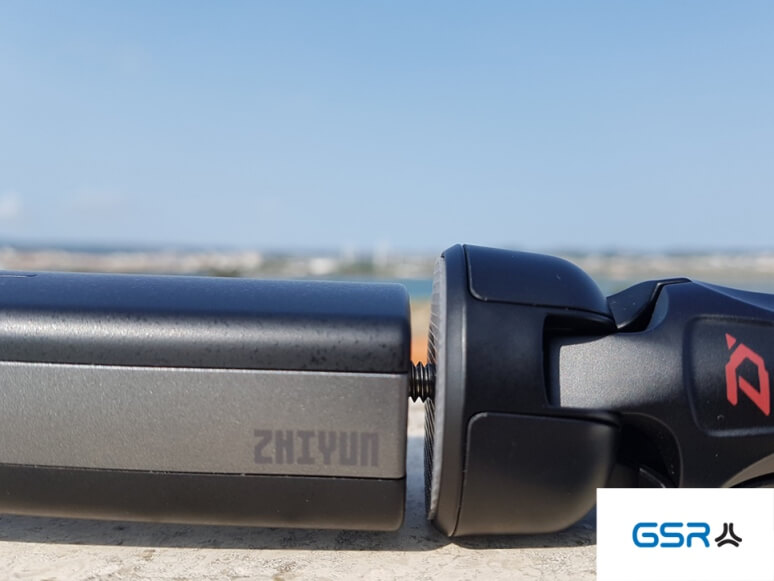 Thread cutter for tripod thread UNC 1/4″ are available in our shop
UNC 1/4″ hand tap set [Artikelno.: 00165130]] for the production of DIN 4503-1 / ISO 1222
UNC 1/4″ short machne tap [Artikelnr.: 00164133] for the production of DIN 4503-1 / ISO 1222
UNC 1/4″ die [Artikelnr.: 00462130] for the production of DIN 4503-1 / ISO 1222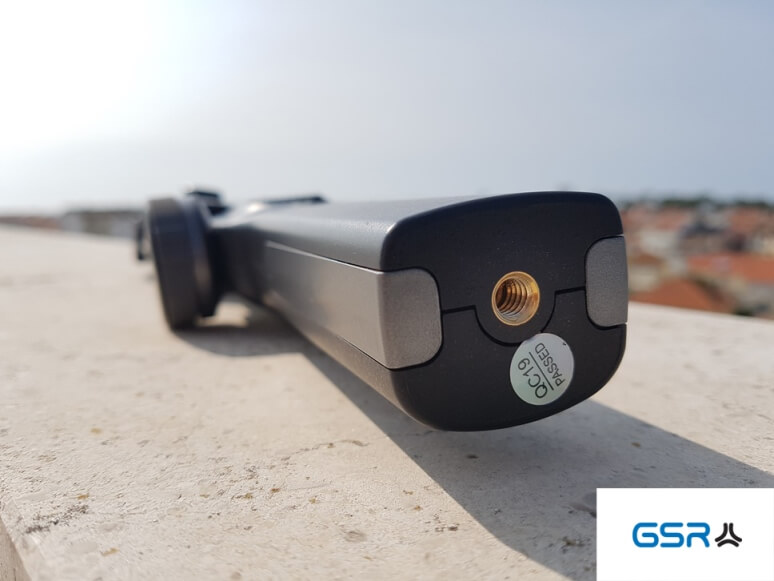 You have questions about the 1/4″ or 3/8″ tripod thread? Or do you need help with a thread determination? Write us at shop [at] gsr-germany .de or leave a comment. We will gladly help you!