Threading tools for medical technology
Medical technology is constantly evolving. Cutting tools are also being used more and more in operating theatres. This requires that the cutting tools have an excellent cutting geometry as well as the right choice of cutting material.
In other words: precision is decisive here. Furthermore, they must not be harmful to the body (keyword: "bioneutral").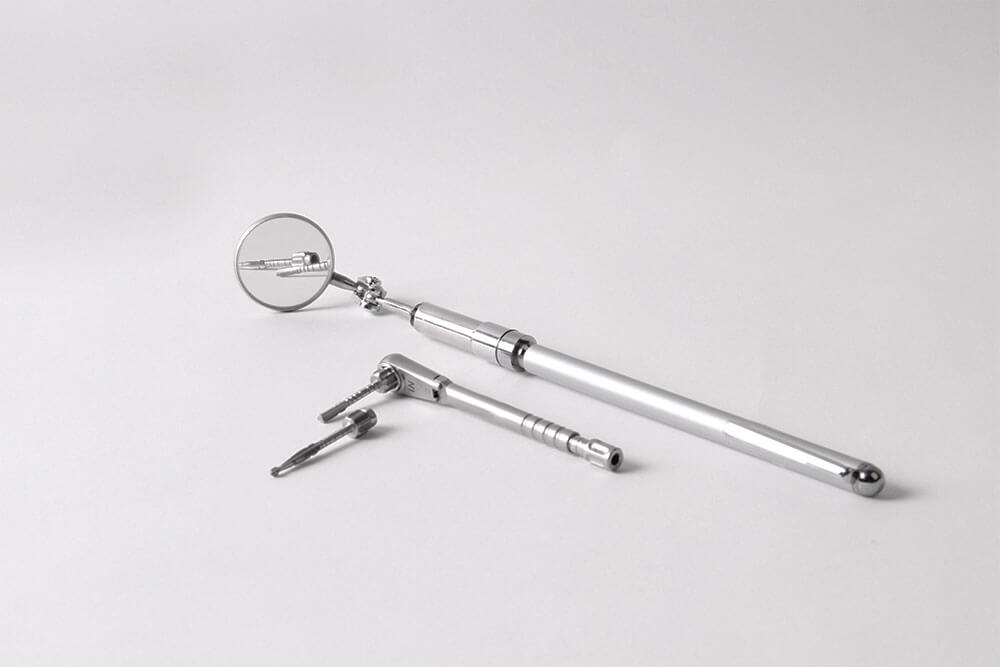 Implants and instruments
Basically, a distinction must be made between threading tools that are used for surgery and thread components that are used in the human body. Modern medical technology has a wide variety of surgical options. Some implants are becoming smaller and smaller, so that the threading tools and implants must also be adapted.
Requirements of threading tools for medical technology
The body's compatibility with the tools and implants is constantly presenting medical technology with new challenges. In addition, the materials should also be durable.
Another important point is the chip removal, which is basically very important for all thread work. In medical technology, even greater importance is attached to excellent chip removal. Chip evacuation is improved on the one hand by the coating and on the other hand by the exact cutting geometry.
Materials such as titanium, Inconel (high nickel content) and chrome-nickel steels are used particularly frequently.
In addition, there are special coolants for threading tools used in medical technology.
Internal and external threads for dental implants or bone screws are increasingly easier to mill rather than cut during operations, as much higher speeds are required and the thread thus extends to the bottom of the drill hole.