Thread cutting with cordless screwdrivers:
How do I make a hexagon from a square?
In today's blog article we would like to show you how you can cut a thread with your cordless screwdriver.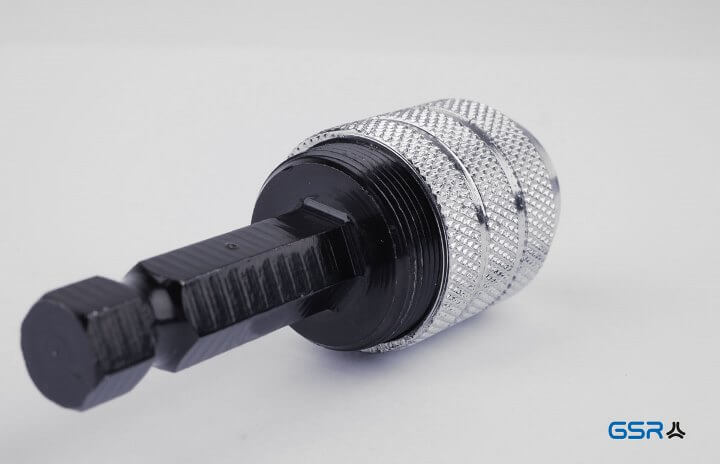 More and more users cut threads with cordless screwdrivers. This is made possible by the higher torques of the devices in the lower speed range. Today, cordless screwdrivers simply have enough power to cut threads.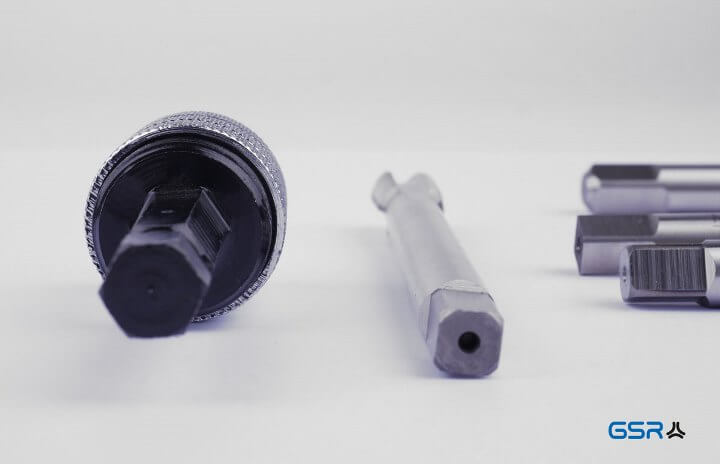 The question remains: How do I clamp the square shaft of the tap into the chuck of the cordless screwdriver?
The solution: An adapter with a square socket and a hexagonal shaft or a thread cutting adapter for cordless screwdrivers
The thread cutting adapter
The adapter with the hexagonal shaft is clamped into the drill chuck of the cordless screwdriver. A machine tap can be inserted into the square socket of the adapter. In this context one often speaks of a tool holder with 1/4 inch and hexagonal drive.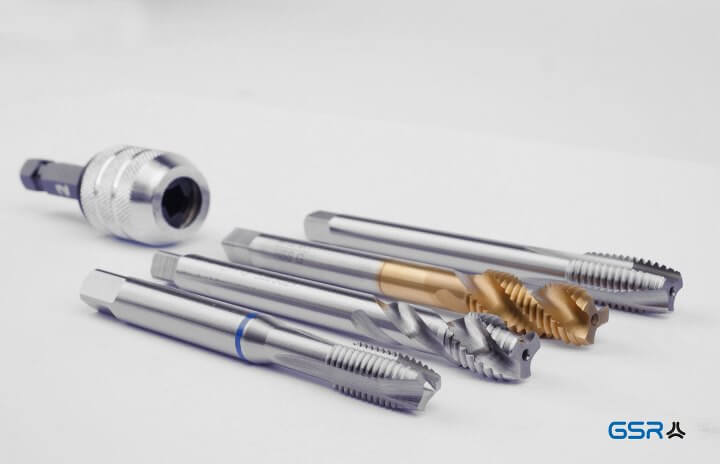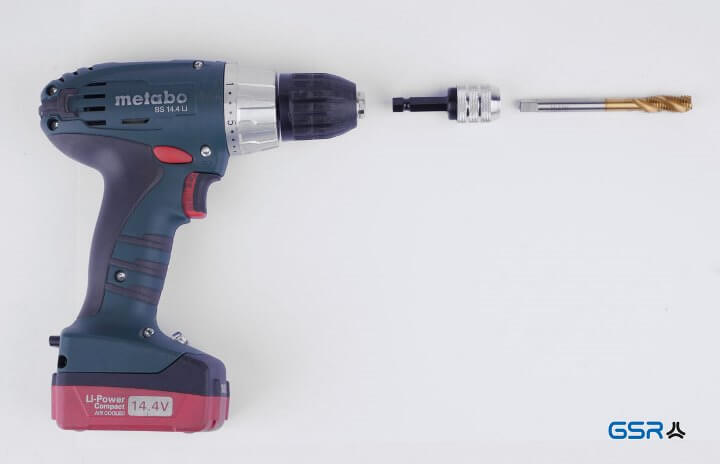 But be careful: tapping with cordless screwdrivers can be very dangerous if the tap gets stuck in the core hole. Then the cordless screwdriver can start rotating and the forces then act directly on the wrist. This can be remedied by a screwdriver equipped with a slip clutch, which switches off the drive when a certain torque is exceeded. Powerful cordless screwdrivers offer the possibility to limit the torque. You should pay attention to this and only use thread cutting tools that offer this possibility.
You can find the thread cutting adapters in our shop:
Professional solution Threading QC adapter
For small jobs the thread cutting adapter is completely sufficient. If you are looking for a professional solution for thread cutting in metal processing, we recommend our product innovation
Threading QC adapters from the e-Tapping series.
Advantage: The use of the thread cutting QC adapter is possible without a slip clutch of the cordless screwdriver. The quick-release insert has an integrated slip coupling.