How to remove defective screws with a screw extractor
Screw extractors allow the removal of defective screws. A hole is first drilled in the centre of the screw after the centre has been properly center-punched. Then the screw extractor is screwed into the drilled hole counterclockwise (left-handed). An adjustable tap wrench or a tool holder without ratchet can be used as a holding tool.
Screw extractors are also called left-handed extractors
Screw extractor set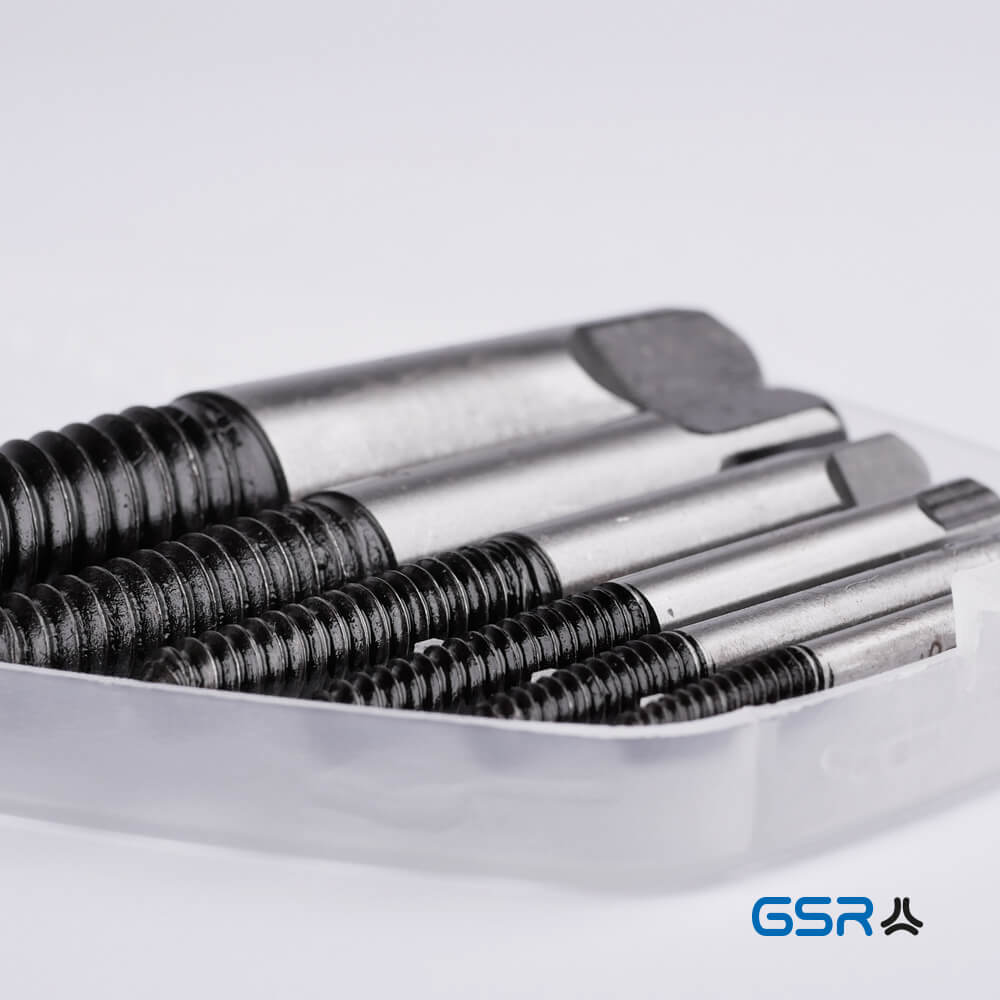 Hardness Rockwell
Rockwell is an internationally used unit of measurement for the hardness of engineering materials. The abbreviation consists of HR (Hardness Rockwell) as the designation of the test method followed by a further letter indicating the scale and thus the test loads and bodies. According to DIN EN ISO 6508-1, eleven scales with different test forces and test bodies are standardized. These scales bear the letters A-H, K, N and T. The standardized representation consists of the hardness value, the test method and the scale, for example 65 HRC.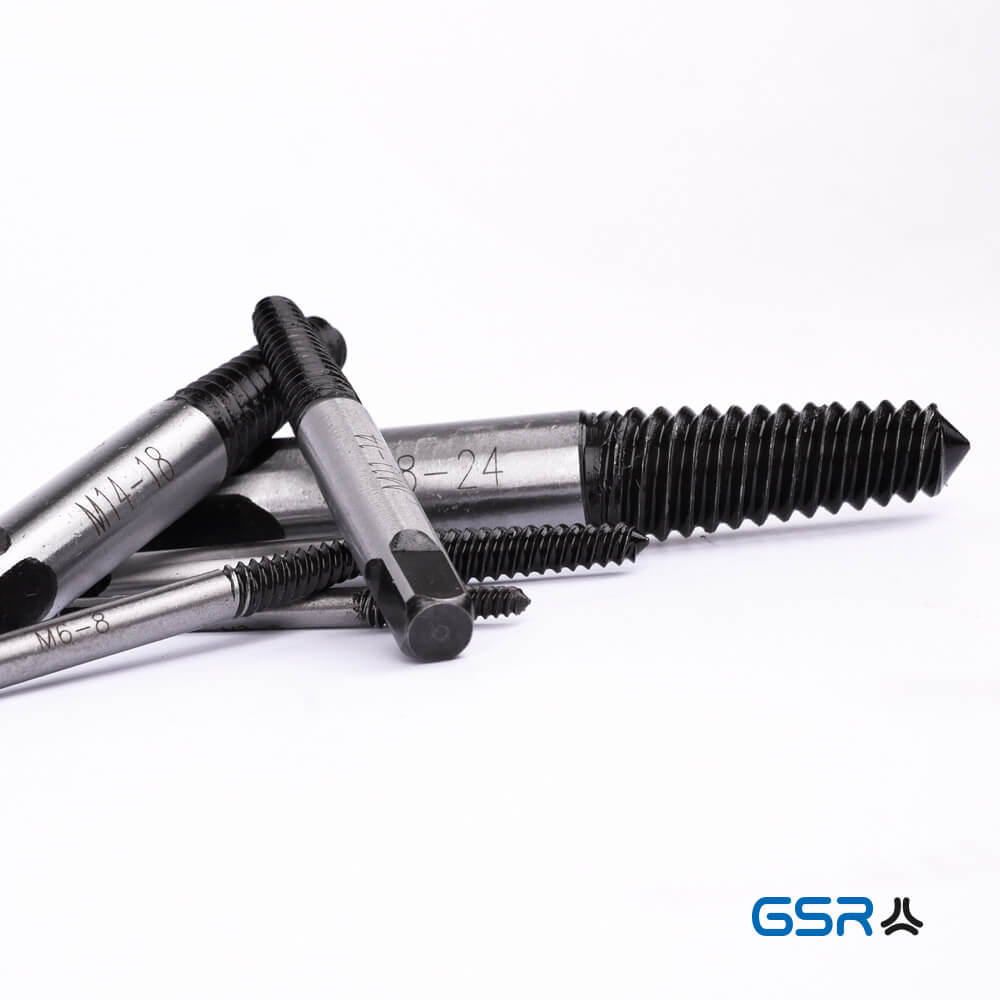 Maximum user torque
n/mm2 Tensile strength
You can also find the screw extractors in our online shop:
>> To the screw extractors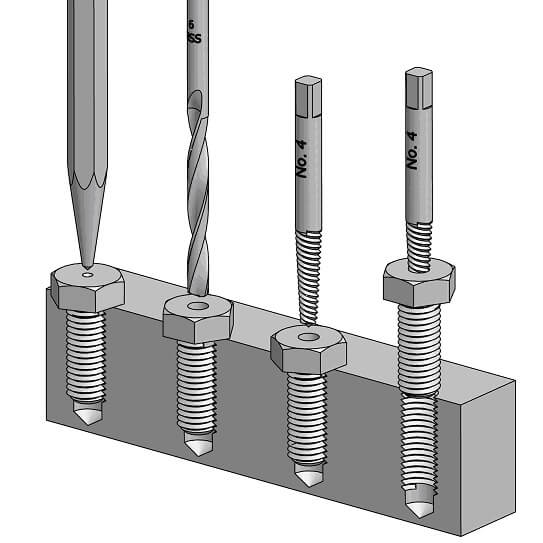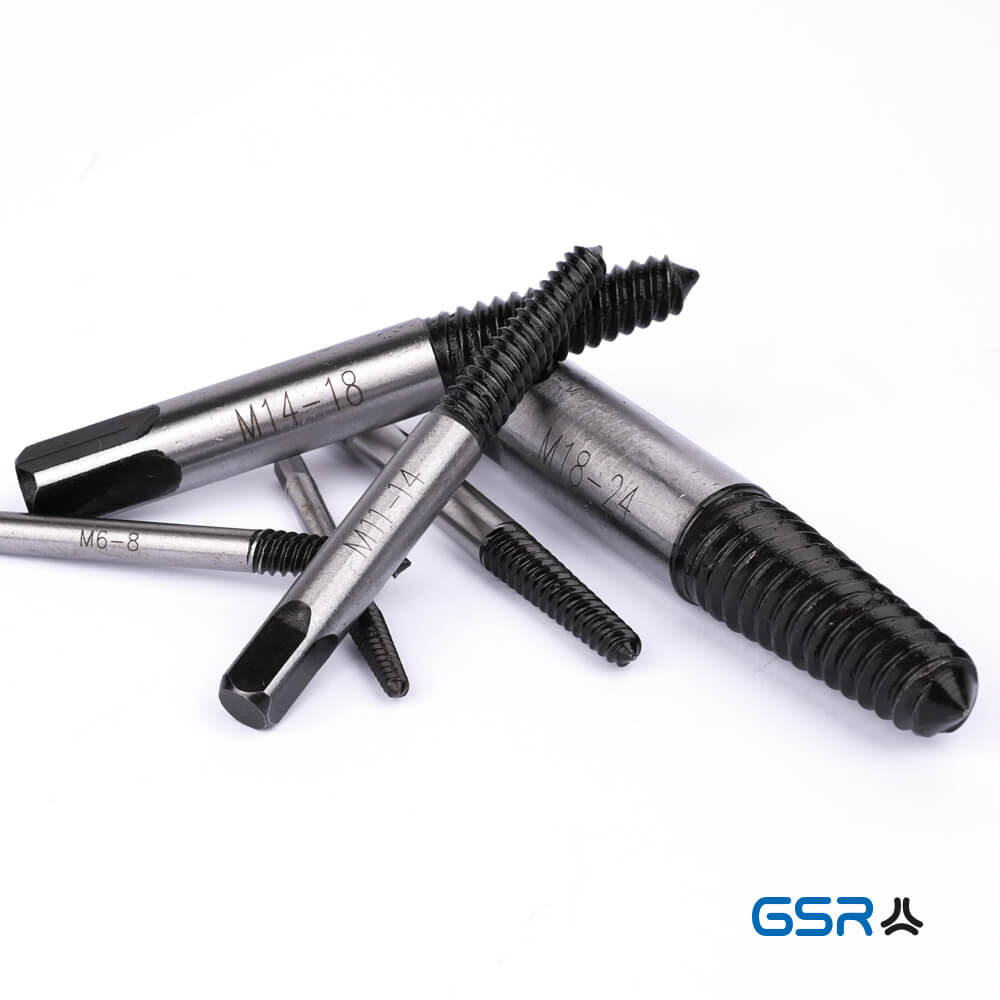 Click here for the video tutorial: