Precision work with the miniature thread
Miniature threads are extremely small threads that are processed in small screws and nuts. On the one hand there are metric iso-miniature threads and on the other hand the British version. The metric miniature thread sizes range from M1.0 to M2.6.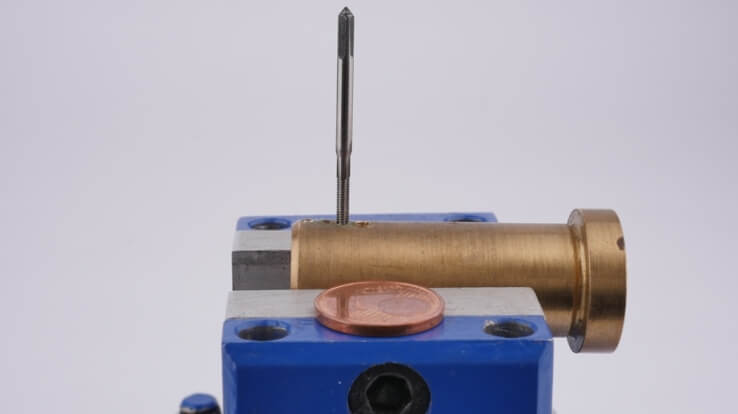 These miniature taps are especially used for filigree work. Especially goldsmiths, watchmakers or model builders often use these small drills for precise manufacturing of their pieces. In the case of custom-made products, they have no other choice than to cut their own thread.
Watchmakers, for example, install screws in regulating springs with which it is possible to adjust the movement of the watch by turning.
However, these screws must first be cut with a thread cutter. And this is only one example of many small threads that are built into a watch.
Problems with miniature thread cutting
Anyone who has ever tried to cut a small thread will quickly find that it is not so easy. When aligning the thread, the tap wobbles so much that it becomes difficult to even let the tap grip. Then guiding the miniature tap is very difficult.
A broken tap is often the result.
Why the miniature tap breaks?
Lack of sensitivity
Poor tap quality
The tap is blunt
No suitable drilling paste
Chips do not break off properly
The tap is not suitable for the material
Oblique drilling of the tap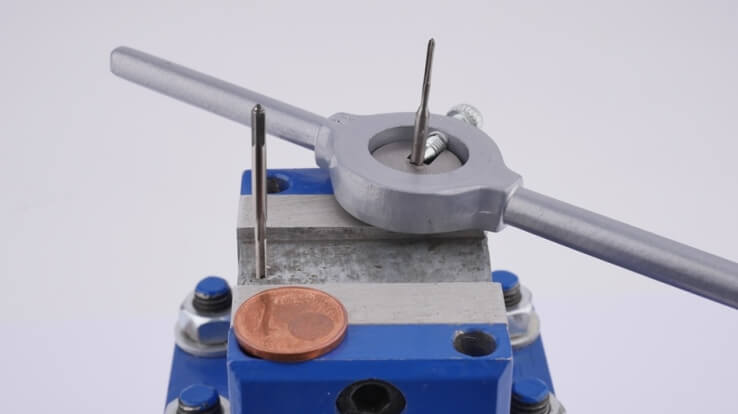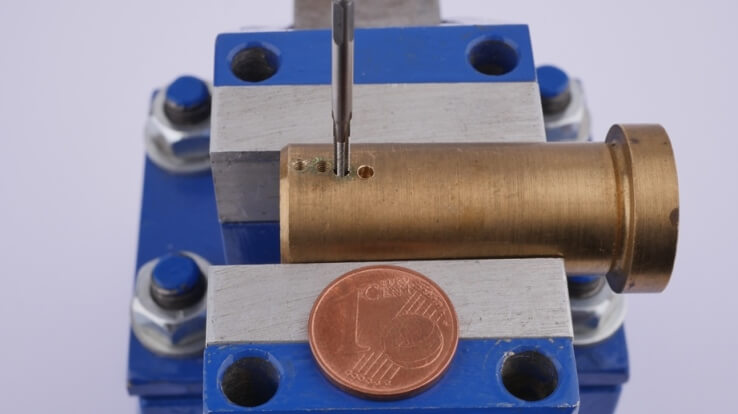 It is important, above all, to set the tap correctly and to use an excellent thread cutting medium to avoid "jerking". This requires a lot of skill. If you frequently cut small threads, it may be worthwhile to purchase a drill stand or a thread cutting machine.
Here you can find the core hole dimension table for miniature threads
All in one: Miniature tap set
Miniature tap set is available in our shop: To the miniature taps
The set consists of:
Tap sets M1 – M1.1 – M1.2 – M1.4 – M1.6 – M1.8 – M2 – M2.2 – M2.5
Dies M1 – M1.1 – M1.2 – M1.4 – M1.6 – M1.8 – M2 – M2.2 – M2.5
Die holder with reducing ring
Tap adapter