GSR tool holder with integrated centering eye for taps
Today we would like to present you a product innovation and further development from the GSR think tank. The highlight – a centering eye recessed in the tool holder head for more precise alignment and better thread cutting.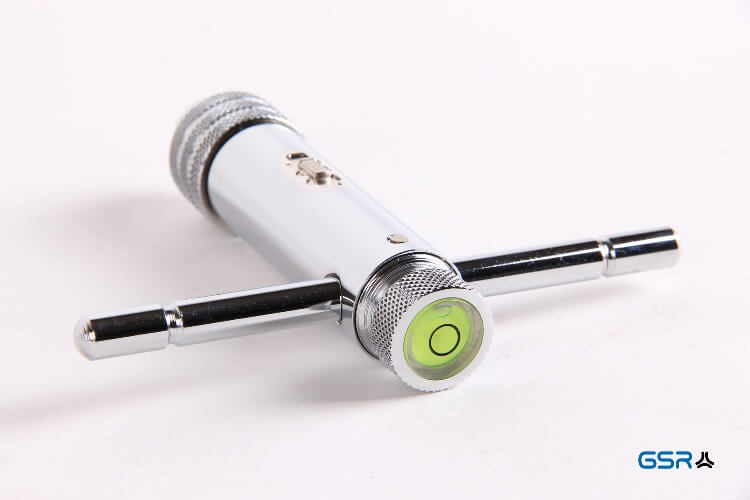 With this useful GSR tool, you can now avoid cutting threads crooked and uncleanly. Even handling an angle is a thing of the past.
Proceed as follows:
First cut the thread with the tap and then align the tool holder while continuing to turn until the bubble is centered in the spirit level. The precise alignment with the integrated centering eye ensures a quick and clean cutting result and makes the cutting of threads in everyday life much easier.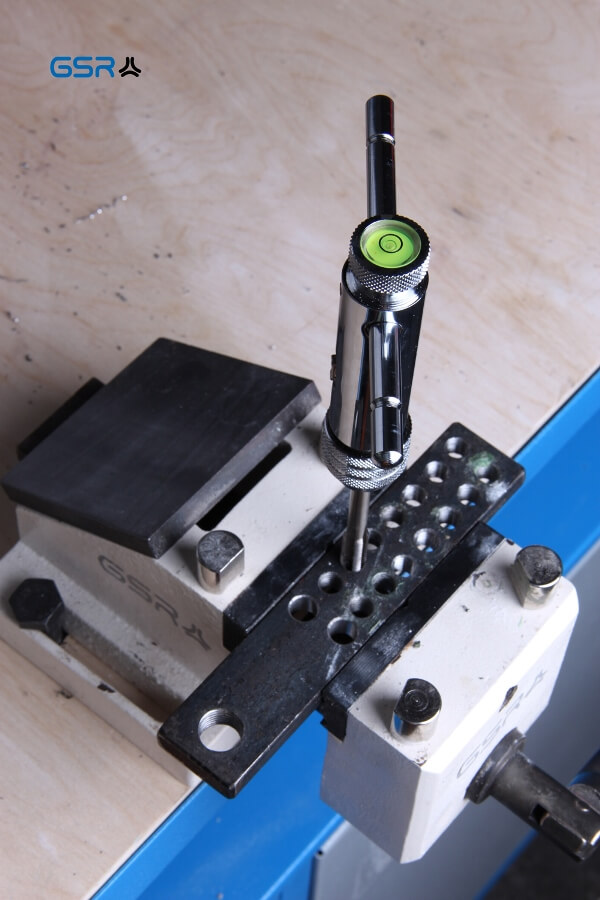 The new GSR tool holder with centering eye has – like all other tool holders from our product portfolio – a reversible ratchet. Furthermore, the tool holder bodies are completely made of steel and are equipped with a slider that can be adjusted for clockwise and counter-clockwise rotation. The cross handle is slidable and is provided with grooves on both sides and in the middle so that the locking brackets can engage. So that you can even work in corners and angles that are difficult to access. The tool holders are designed to hold square shank taps in the hardened two-jaw drill chuck. In addition, they are not only suitable for tapping. Any tools with square shank can be clamped in the tool holders. The tool holders for taps are available in short and long versions in two sizes each (M 3 to M 10 and M 5 to M 12).
The following exploded drawing illustrates the composition of the individual components and provides insights into the assembly of a tool holder:
The tool holders with centering eye and ratchet are available in our shop
Zum Video-Tutorial: