SK8-B12: Cool part closes a gap between two machine worlds
Quick-action drill chucks, gear-type drill chucks or collet chucks are tool holders for stationary machine tools with drill chuck taper holders. One would also like to use these toolholders quickly and easily in a cordless screwdriver. Unfortunately, up to now the suitable connecting piece for these two machine worlds was missing.
Hexagon adapter for drill chuck mountings B12 /SK8-B12 adapter (To the shop).
Now there is a solution: An adapter hexagonal shank with a tapered mandrel.
The adapter combines the hexagonal shank 8 mm according to DIN 3126 form C with the drill chuck taper B12 following DIN 238.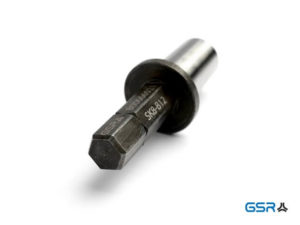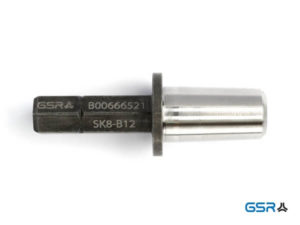 The hexagonal shank itself is milled and the taper ground to size is induction hardened. This novelty is now available with taper arbor B12. With this cool little workpiece, all kinds of tools with drill chuck taper can be connected with a three-jaw chuck. B16 and B18 will be available soon. The adapter SK8-B12 is manufactured in Germany.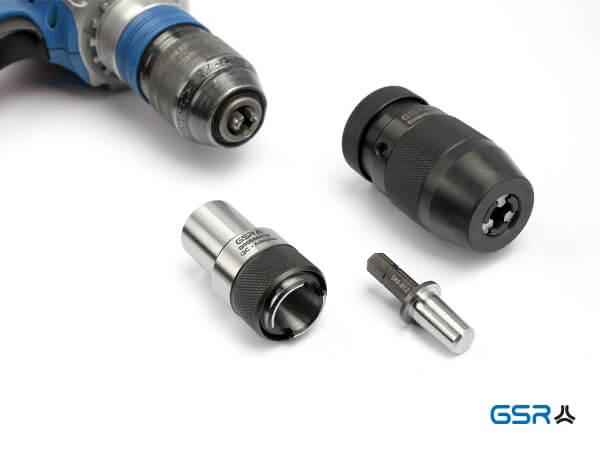 Technical details:
Hexagon adapter for drill chuck receptacles B12 /SK8-B12 adapter
Material: case-hardened steel, hardened
total length: 49 mm
Hexagonal shaft according to DIN 3126 – C8
Width across flats: 8 mm
Suitable for 10 mm drill chuck
Drill chuck taper B12 according to DIN 238