Environmentally friendly thread cutting agent
In this article we would like to introduce an environmentally friendly thread cutting agent (also: thread cutting paste). The special thing about this thread cutting agent is its environmentally friendly composition. The thread paste consists of water and soap base.
Cutting Agent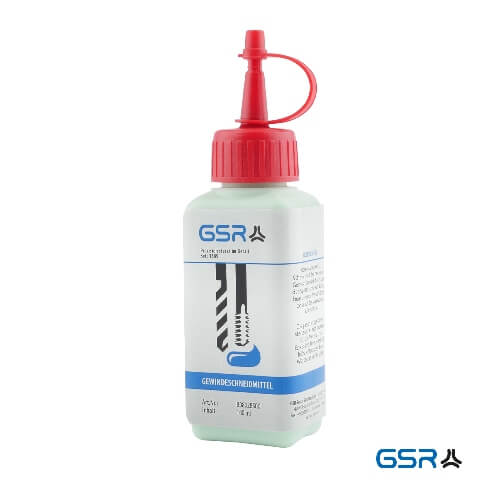 Product definition
This trend-setting multi-purpose lubricant of the latest generation is applied directly from the spray bottle to the metal surface to be machined, resulting in a significant increase in tool life.
This semi-pasty grease is ideally suited for all metals, including stainless steel. The product contains no petroleum, chlorine or sulphur.
Properties
A-0802850 is a water/soap based paste and is ideal for tapping, tapping, centering, broaching and milling.
Application
The thread cutting product must be used pure. It does not leave an oily surface. This results in a clean working environment.
– For tough and difficult to machine materials
– High-temperature steels such as titanium, molybdenum, chrome-nickel alloys
– Tool steel Cast steel, grey cast iron
– Chlorine free and water insoluble
– Very high adhesion during processing
– Water hazard class 2, to be disposed of as normal cooling lubricant.
Fields of application:
– Drilling
– Thread cutting
– Milling
– Rooms
– Everywhere where emulsion cannot be used
– During construction and assembly work
Technical Specifications
– Colour light bluish
– Odour neutral
– State Viscosity pasty
– Flash point > 225°C
– melting point 32 °C
You can also find the thread cutting materials in our online shop:
Buy thread cutting agents 100ml and 250ml