In today's blog article we would like to provide you with interesting and informative facts about cue threads. This entry was inspired by a customer question.
The cue thread
Superficially, a cue consists of an upper part (shaft) and a back part. Both parts of a cue are connected by means of a thread, the so-called joint. There are also one-piece cues, but in our article we will limit ourselves to the two-piece cues, as only these have threads.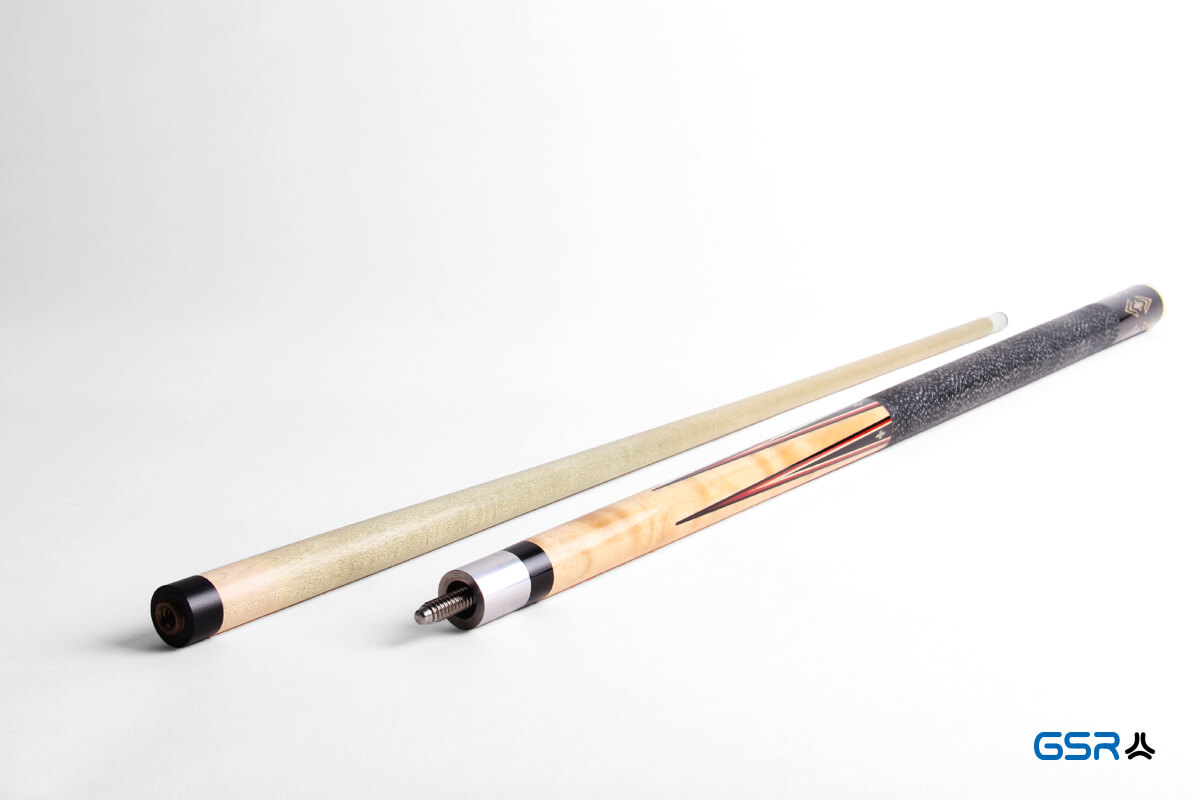 Structure of a cue
As you can see in the picture, there is a set screw in the rear part (external thread). These grub screws can have very different and complicated shapes.
In the shaft there is a threaded insert (internal thread) for screwing the cue. With some cues the threaded insert protrudes a little bit. If this is the case, it is called a "piloted insert".
Different thread types and cue threads of the manufacturers
The manufacturers of cues use different types of threads. However, the majority of cues have an American inch thread. There is no standardization, so the threads are to be understood as special threads. There can be many reasons for this:
On the one hand, the customer should get used to a special brand and thus be bound. On the other hand, the manufacturers make it more difficult to imitate and thus ensure the sale of their own original spare parts. Nevertheless, we would like to introduce you to the most common thread types of some manufacturers.
Since the cue threads are American inch threads, the information is to be understood as such:
5/16 inch is the outer diameter (7.9 mm)
The 14 stands for threads per inch
| | |
| --- | --- |
| Special thread: | Manufacturer: |
| 3/8 x 10 | McDermott |
| 5/16 x14 | Pechauer, Falcon, Joss, Mezz, Balabuska |
| 5/16 x 18 | Viking, Longoni, Hubler, Orchid, Meucci |
The different connectors can sometimes allow for different play sensations. This topic is discussed very controversially in various specialist internet forums. However, the differences could not be objectively proven.
If you have problems in determining your thread, please do not hesitate to contact us. We will be glad to help you.
You can find taps and dies in OUR SHOP
Read more about threading tools: deteminate threads