Threads in angling
Even in angling, threads – so-called angler threads – are required. Traditionally, major fishing brands come from Great Britain, the USA, France and Germany. For this reason, very different types of threads are used in angling.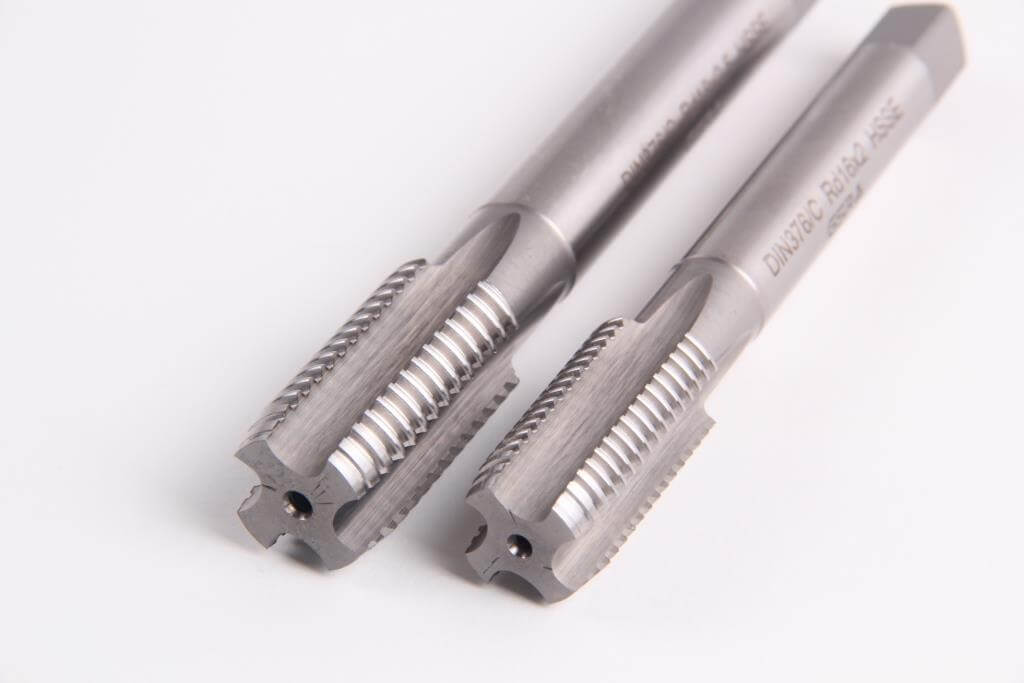 The most common thread of the English manufacturers, also called angler thread, is the British Whitworth fine thread (British Standad Fine = BSF) 3/8 inch with 20 turns. The British Standad Fine (BSF) is the English equivalent of the metric fine thread. The British Standad Fine (BSF) also has a flank angle of 55° .

The fishing thread
The angler thread is used, for example, for bite indicator systems (external thread) or rod stands (internal thread).
Since in angling the screw connections are always exposed to moisture and dirt, they require continuous care. In order to keep an external thread common and clean, we recommend a hexagonal cutting nut. The advantage of this is that you can insert the tool with a simple open-end wrench with a corresponding wrench size of 27 mm. To make an additional thread on the rod stand, we recommend a hand tap. The core hole dimension to be predrilled is 8.2 mm.
Hand tap set BSF 3/8″ for fishing threads