4 holding tools for your tap that you should know
When tapping internal threads, you should have cutting paste and especially a tool holder ready in addition to the tap and the workpiece. Otherwise, tapping could be very difficult, if not impossible. In this article you will read what a thread tool holder is and which 4 types are available.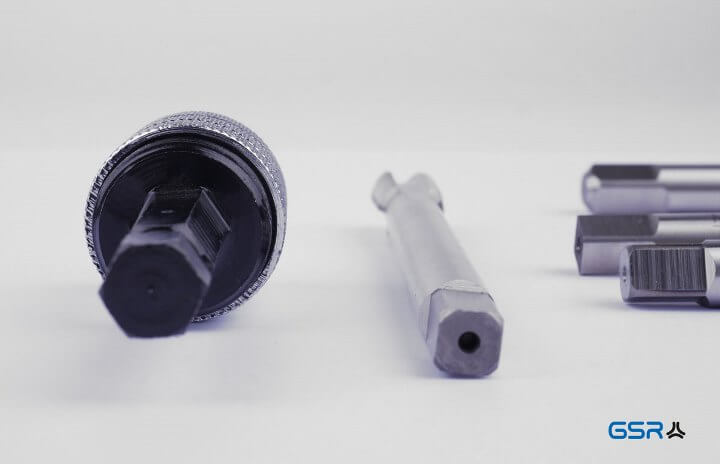 What are thread tool holders for taps?
If you want to cut a thread, you need a tool holder as a supporting tool in addition to the tap. In the tool holder you can clamp the tap and cut the thread with sufficient torque. Usually the square shaft of the tap is clamped in the holding tool. In the following we will introduce 4 holding tools for taps:
1. adjustable tap wrench
The adjustable tap wrench is one of the oldest and best known tool holders for taps.
The adjustable tap wrench consists of a die-cast zinc or steel housing in which two hardened clamping jaws are embedded. Two toggles are screwed into the side of the housing. With one of the two toggles, the tap can be clamped by turning it open and closed.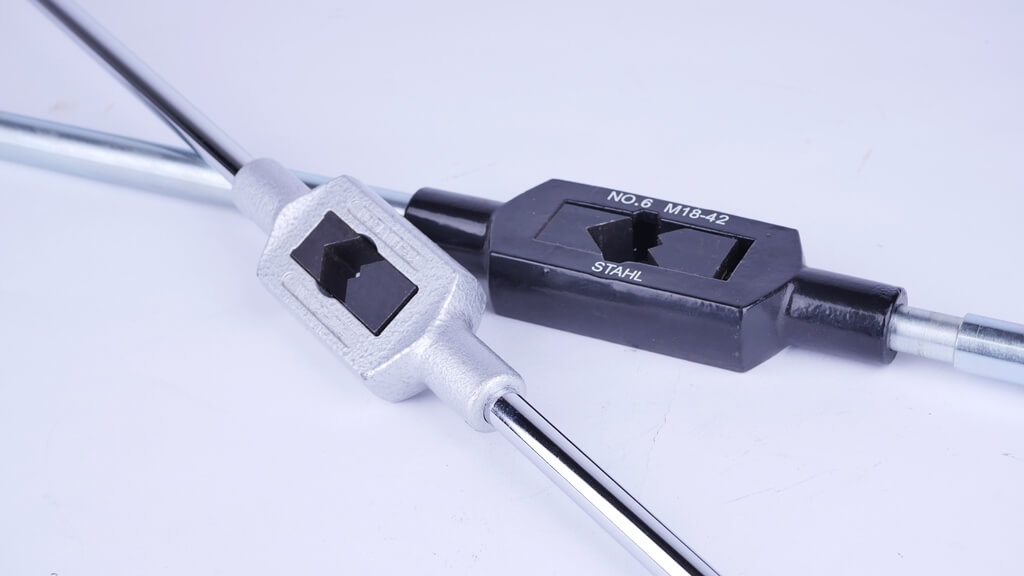 2. tool holder with ratchet
The tool holder with reversible ratchet / ratchet and T-handle for taps has a square socket. The tool body is chrome-plated. The reversible ratchet / ratchet ensures right and left-handed operation. The handle can be moved as required. This allows the tool holder to reach into angles or narrow places.
3. tool holder with ratchet AND centering eye
The tool holder with ratchet AND centering eye is a further development of the conventional tool holder with ratchet. This tool holder of a special kind was developed in the GSR Gustav Stursberg think tank.
For exact alignment and clean cutting, it has a green centering eye in the tool holder head. The centring eye is also called circular bubble.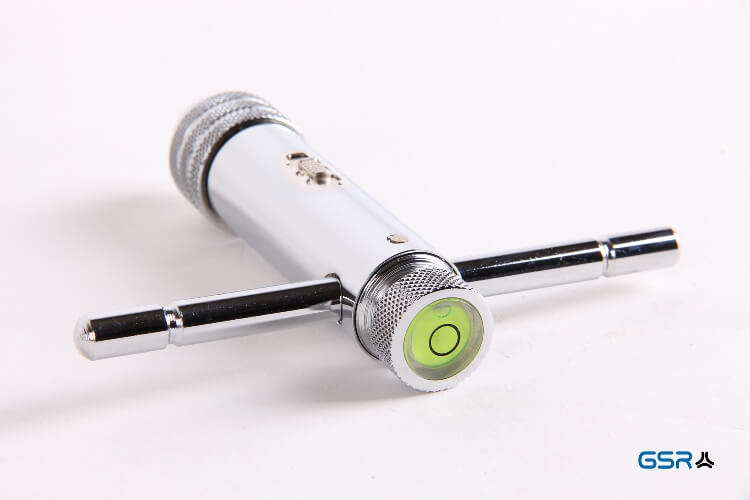 4. threading adapter
The threading adapter is the slightly different holding tool. Unlike its 3 relatives, the thread cutting adapter is not designed for manual use but for a cordless screwdriver. The thread cutting adapter has a square socket for the tap on one side and a hexagonal shaft on the other side. This can be inserted into standard cordless screwdrivers.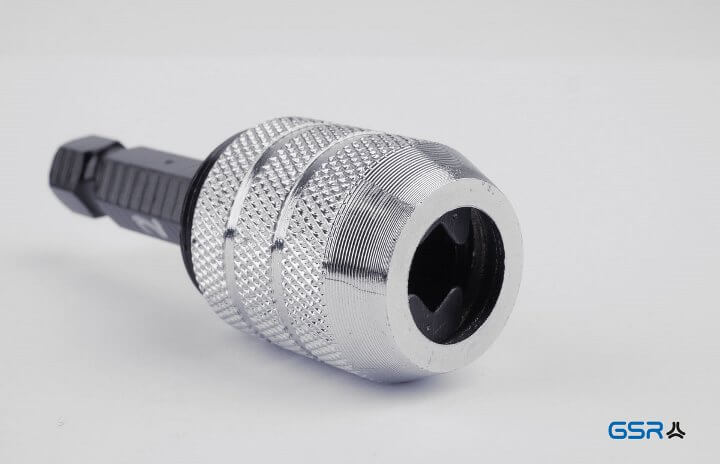 Here in the picture you can see the thread cutting adapter or tool holder with hexagonal shank. This is available in the sizes M3-M8 (with 1/4 inch and hexagon drive)
and M5-M12 (with 3/8 inch and hexagonal drive) are available.
The threading QC adapter, on the other hand, is intended for the professional user. You can find more information here.