Differences: Machine taps, hand taps and cut-in taps
Sometimes the term cut-in tap causes confusion, while for machine taps and hand taps the name already contains a reference to the use. In this article we would like to show you the differences between these taps.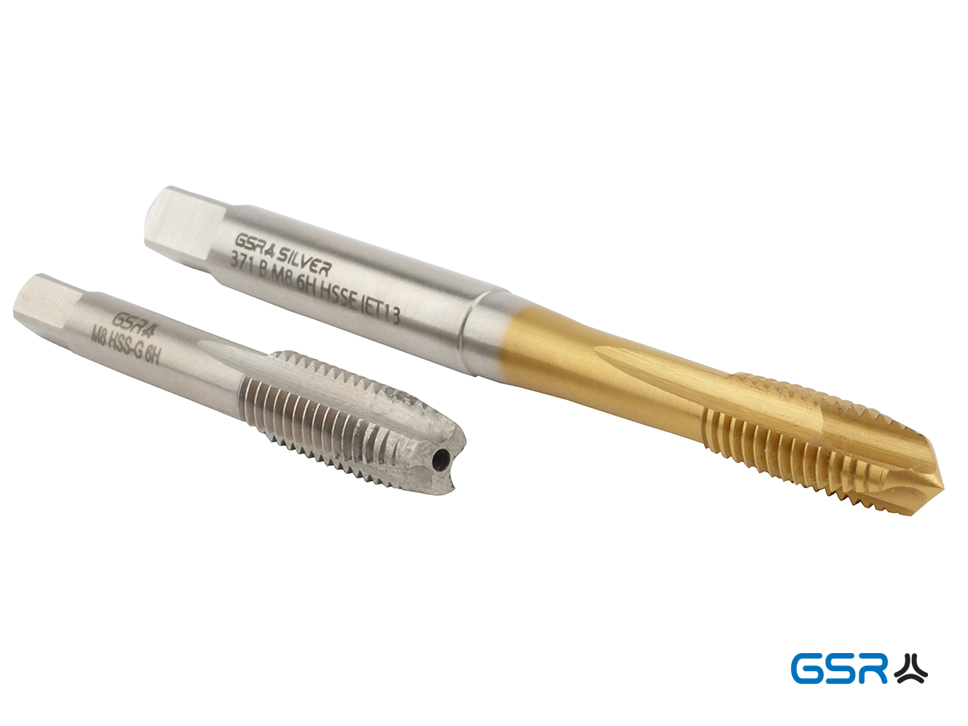 The cutting tap is actually an invention of the marketing of the 1970s. At that time, the DIY stores were in a phase of great expansion and threading tools found their way into the assortments of these self-service stores. The idea behind it was to present an inexpensive internal thread tap. It should be sufficient for short through holes and for retapping threads and the customer only had to buy one tap instead of the three-part set with pre, medium and finishing tap. The marketing strategists wanted the name to make it clear that a whole thread can be cut with just one cut.
Technically, this has been achieved by combining the long lead of the taper tap with the full thread of the finished tap.
Differences between the taps
Actually the technically correct name is "short machine tap, form A". Let us have a look at the DIN standard 2184-1 and 2184-2, where the dimensions for taps are defined as "long version" and for "short version".
Machine taps with flush and reinforced shank are usually manufactured as long version, hand taps as short version. For example, the difference in length of an M 8 tap is almost 30 mm, while the thread length is similar. With regard to the use in the machine and in the tap, these differences make sense.
You can see this particularly clearly in our example image: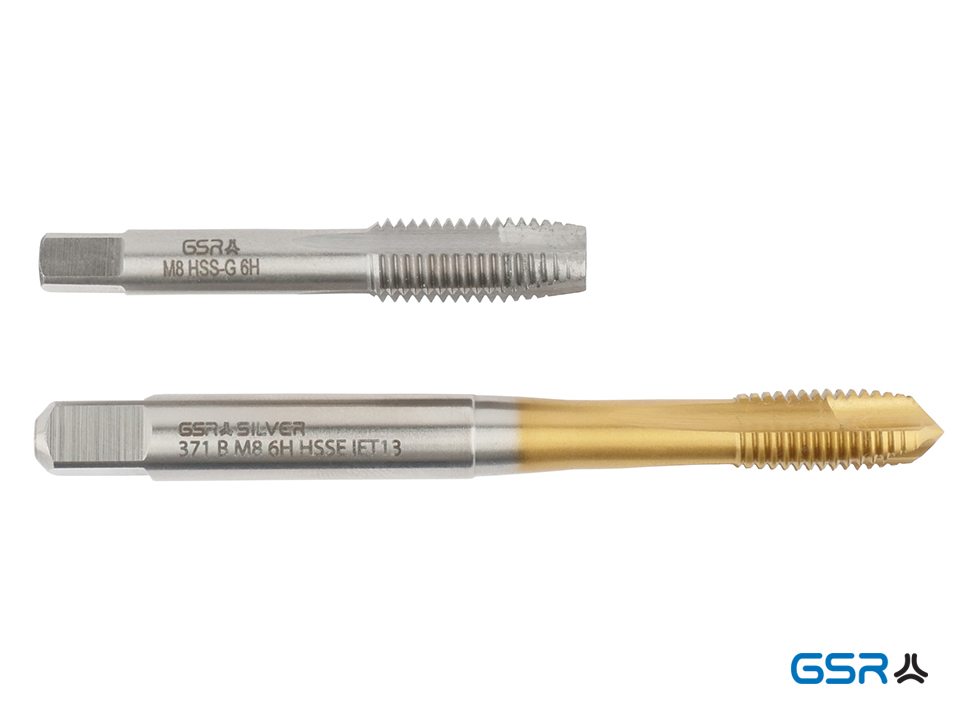 Final cutter or machine tap
Of course, you can also use the finishh cutter as a machine tap. The correct designation would then be short machine tap form C.
The C then stands for a very short cut. On the other hand, you can also clamp machine taps in a tap iron and use them for recutting. However, the sizes of the square differ. In this case, you may have to use other holding tools. We do not recommend cutting a full thread by hand with a machine tap. As a rule, machine taps have short leads. This makes it difficult to cut the thread. In addition, you can quickly tilt because of the length. In addition, there may be high torques.
Our recommendation for manual operation: The three-part tap set with a taper tap, center tap and finishing tap
This might also be of interest to you:
Did you like the article? Do you have questions or feedback? Write to us.